50 years of full performance -
The new FRIWO product catalog provides compact and clear information.
The result is impressive: On around 160 pages, we present FRIWO GmbH as a system provider of intelligent power supply and drive solutions for almost all areas of application.
In addition to our many years of expertise as an OEM partner for customer-specific solutions, our broad portfolio includes plug-in power supplies, desktop power supplies, open frame solutions, flush-mounted devices, chargers, battery packs, LED drivers and an extensive range of accessories.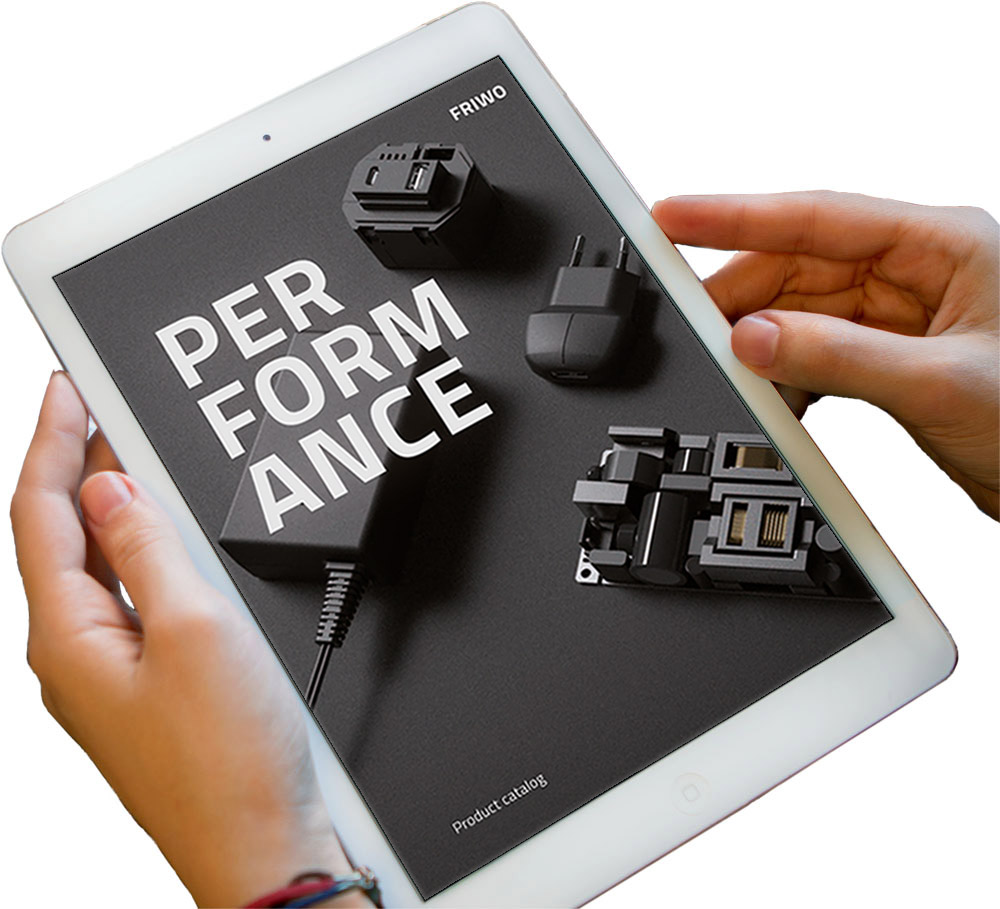 Power supply units and charging technology to the highest standard!
Discover exciting new products and innovations such as the Li-Ion charger LEV500, which redefines charging technology for electromobility in terms of robustness, efficiency and customizing.
Also in the catalog for the first time: the flush-mounted power supply UP USB A/C with intelligent application recognition via Smart IC for real power inside walls. Our new 14S12P battery pack is even more efficient and powerful.
This and much more - discover it now in the new FRIWO product catalog.
Request our new product catalog as download PDF now!