Data sheet for best-in-class engine control
Powerful control with automatic teach-in function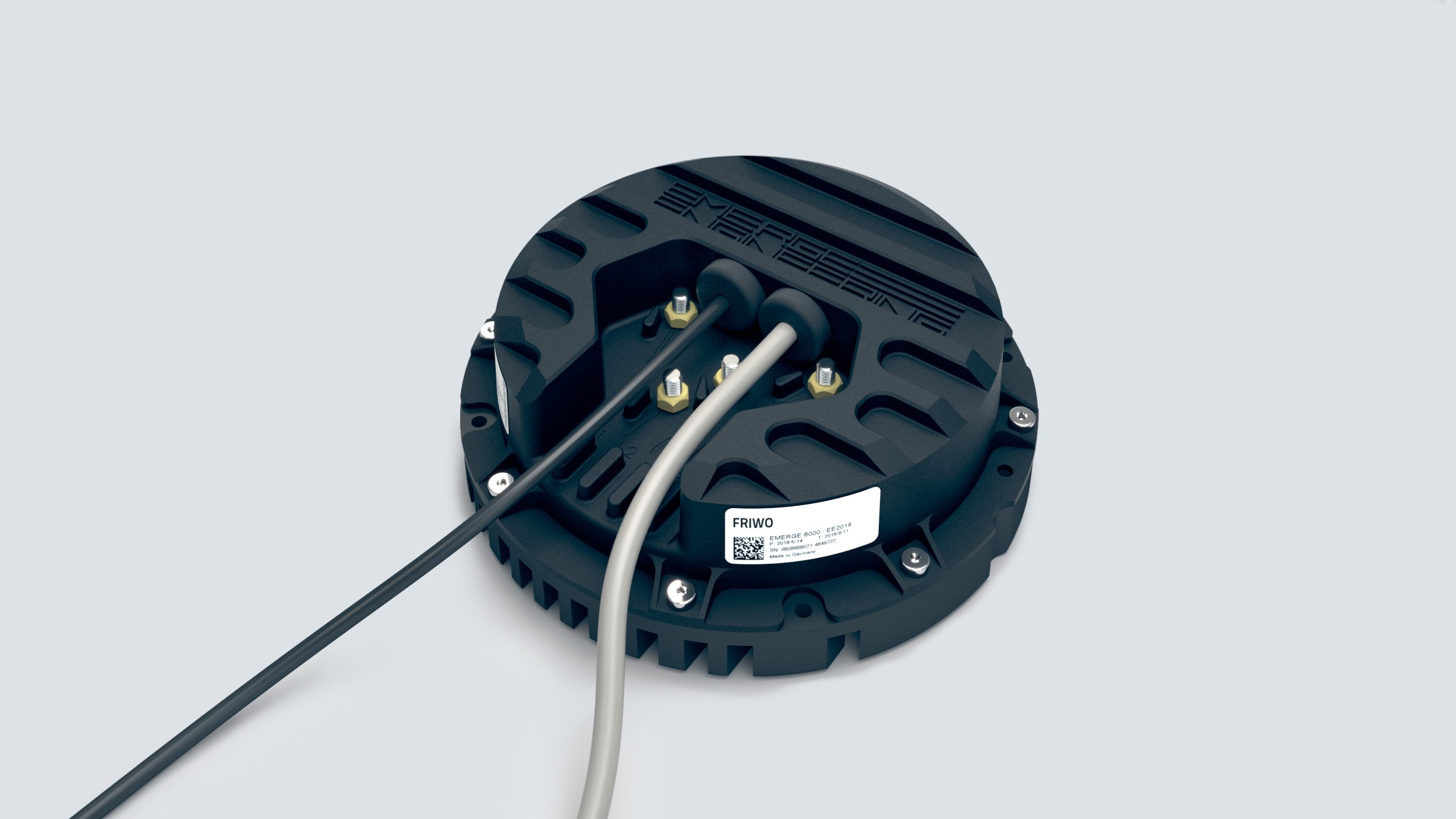 The motor control for 48V drives was developed especially for use in light electric vehicles. With a continuous output of 6 kW and a peak power of up to 12 kW, the Emerge 6000 accelerates confidently through everyday life.

Thanks to the automatic teach-in function, the control unit forms a powerful unit with the motor within a very short time. Afterwards, our field-oriented control system with highly efficient control algorithms ensures a unique driving experience.

Our in-house software "Enable Tool NG" can be used to give the engine control unit of your vehicle its own, completely customized character during production. Later on, a smartphone app allows the driver to set four different driving modes, thus ensuring the necessary driving pleasure. Via a Bluetooth connection, we also supply the appropriate display in combination with our in-house app.

State-of-the-art communication interfaces also simplify error analysis, maintenance and software updates by your dealers and your workshops to a minimum. Our engine control unit also sets standards in terms of form factor: thanks to its minimal size, it gives vehicle manufacturers maximum design freedom.

In developing the Emerge 6000, special attention was also paid to its robustness for continuous outdoor use under all climatic conditions. In more than five million test kilometers in electric scooter sharing applications, this control unit has already proven itself under the most diverse requirements: More than 4000 units are on the road in Europe, gaining experience with every single kilometer and thus contributing to the continuous improvement of the product.

Our control system has also already proven its extraordinary class in motor sports: Two complete racing seasons in the WEC LMP1 class, including the 24 hours of Le Mans, speak for themselves and demonstrate its durability even when used at maximum performance.

Since both hardware and software are 100% in-house developments, we can always react extremely flexible to our customer requirements and special requests.

Request the data sheet for the best-in-class engine control NOW!