7 Facts about the Medical Device Regulation
Checklist for download
The European Medical Device Regulation briefly and concisely compiled as a checklist - download now!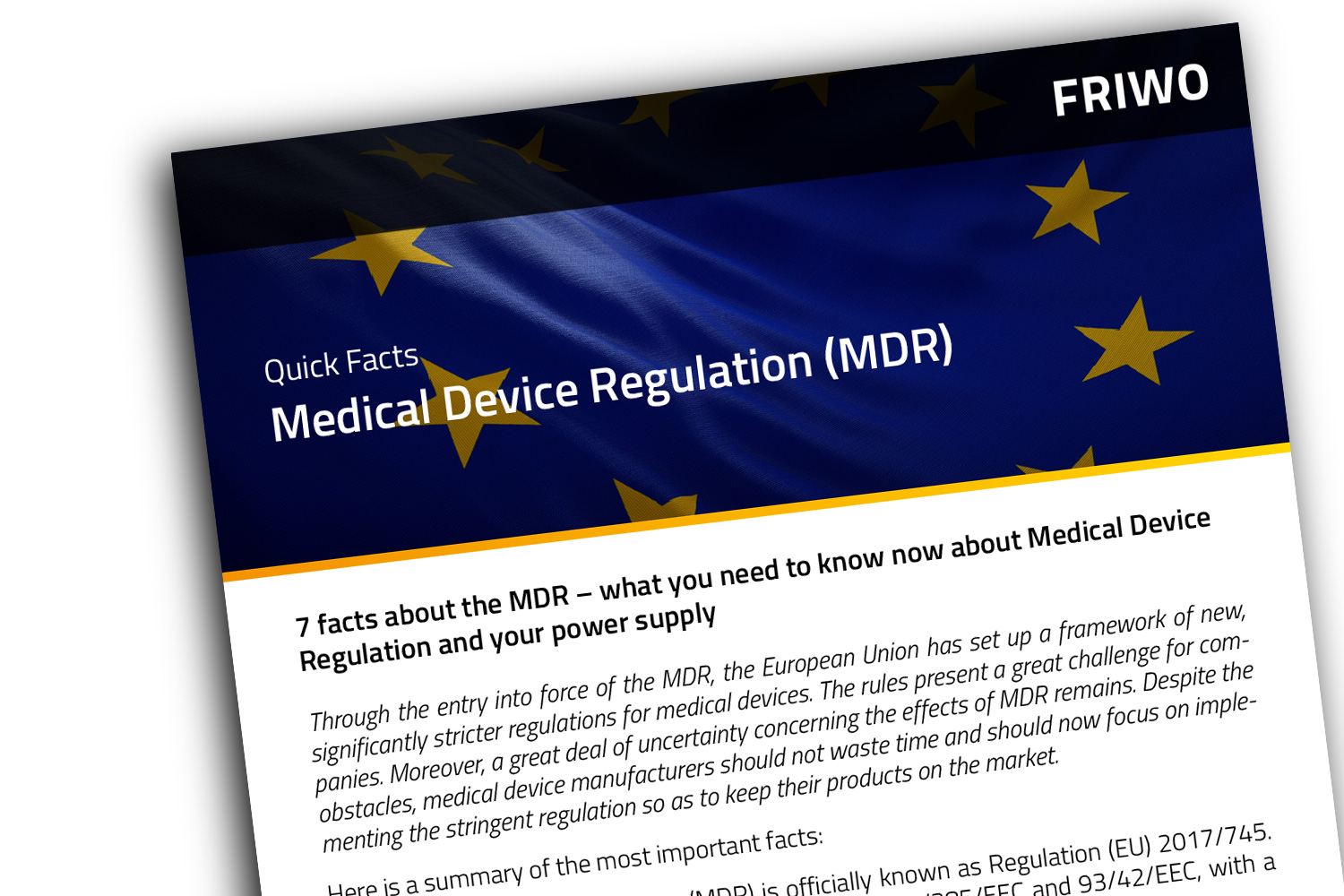 Learn more about the most important facts about the Medical Device Regulation (MDR) in a nutshell.
The MDR will come into effect from 26.05.2021. With the entry into force of the MDR, the European Union demands the observance of new, significantly stricter regulations for medical devices. This is a great challenge for companies - and in many points there is still uncertainty about the effects of MDR.
Nevertheless, medical device manufacturers should not waste valuable time and should now focus on implementing the demanding regulation in order to keep their approval on the market.
Learn more about
Documentation and labeling obligations and
Conformity to MDR
in our brief checklist.


For further details, fill out the form and request your free checklist.