The Ultimate UKCA Guide for Manufacturers of Technical and Medical Devices
Whitepaper and Checklist for the New UK Labeling
What electronics suppliers need to know now about the UKCA rollout, what deadlines apply during the transition and how the new marking scheme can be implemented effectively.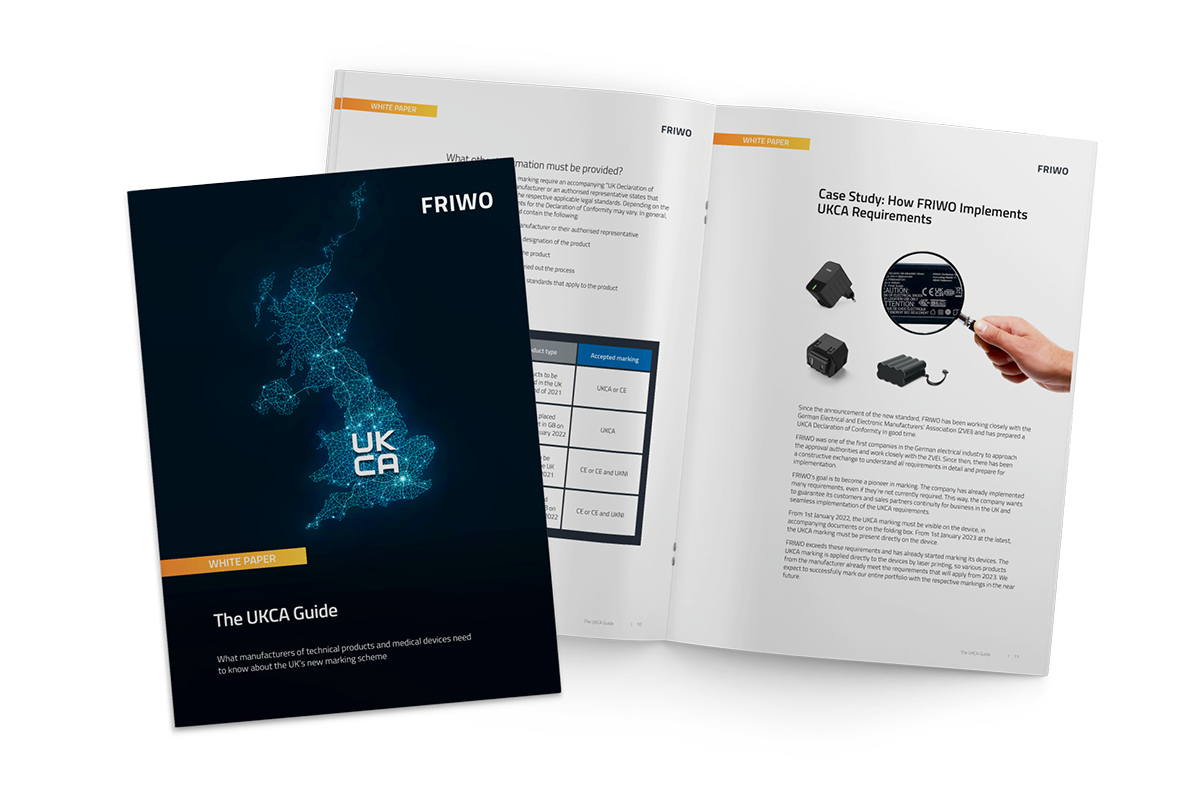 The UKCA marking is coming! By January 1, 2023 at the latest, manufacturers of technical products and medical devices must equip their products with the new marking.
With the exit from the European Union, the British government has replaced the CE mark with its own solution. Electronics suppliers who want to sell their products in the UK must comply with the new standard.
In this guide, we explain the timeline for this transition, the changes versus the conventional CE marking, how UKCA certification works for the UK, and how to use the marking.
Request the free whitepaper now and learn everything you need to know about UKCA labeling and how to implement it efficiently!